Roll over image to zoom in
Description
Your supercenter awaits
Establish a command center for all your electronics in the living room or bedroom with this LED Mushroom Lamp & Charging Station.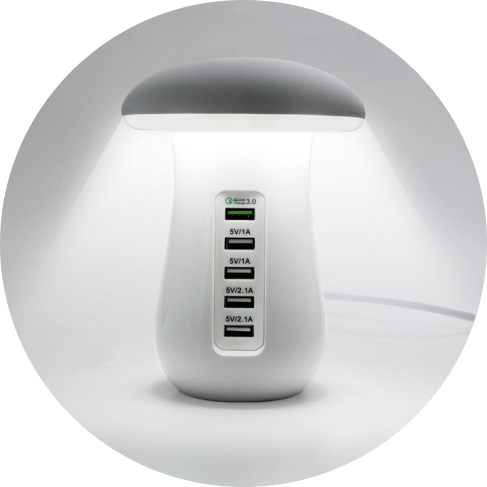 Five USB ports
One place to store all your stuff
Handle it all
From tablets to smartphones and more, the USB 3.0 slots allow you to plug in and power up -- and hold your devices in place. If you want to move the lamp, simply detach it from the base.
Plug it in and power on
The LED Mushroom Lamp & Charging Station includes a power cord that you plug in for instant power to your lamp and charging dock.
Fire up fast
With a charging output of 9V/1.2A and 5V/1A, you get quick-charging performance so you can be fueled up and on your way.
Protected all around
Our lamp includes protection from power surges, overheating, short circuits, and more -- for peace of mind.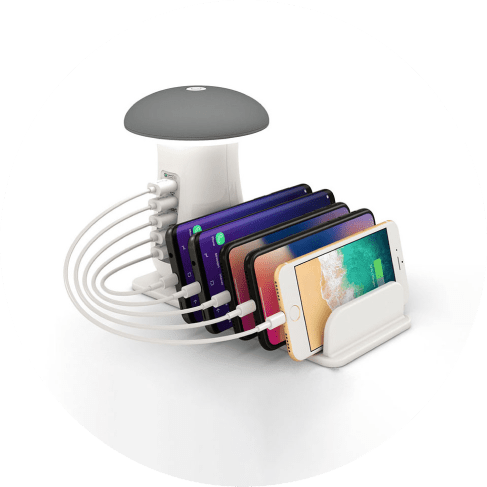 Smart. Fun. Convenient.
Get your devices all in one place for easy charging with this multifunctional must-have accessory. Consolidate clutter today for more organization.
About Us
Tendize is a global online retail platform where you can explore & shop for the most trusted high-quality products from 'Household items, Daily life products, elegantly designed Furniture & Furnishings to Luxurious, high-end style Fashion for every age group. We thrive to give you the best shopping experience possible.
Payment & Security
Your payment information is processed securely. We do not store credit card details nor have access to your credit card information.